Below you will find some common questions related to boudoir session itself as well as preparation for it. I am hoping it will help address most of your concerns. If you have additional questions, feel free to contact me.
How long does a boudoir session take?
Typically a boudoir session with Magdalena takes about 2 hours. It is sufficient time to capture several beautiful images in two or three outfits.
Does the price of boudoir session include hair and make-up?
No. The price of $550 dollars includes the photo shoot and five edited digital images of your choice. It is up to you if you would like to get your hair and make-up done elsewhere or would prefer to get it done by one of our recommended artists in our studio. We collaborate with many talented hair and make-up artists and can provide you with their contact information so that you could discuss pricing and availability.
Do you have any suggestions about best outfits for a boudoir session?
In short, the best outfit is the one that makes you feel confident and beautiful. It also has to be comfortable. If the outfit does not fit properly or is uncomfortable, you may not like yourself in the pictures. Just remember that boudoir does not always mean lingerie. Some women are not comfortable in lingerie and that's completely fine. An oversized sweater that shows off your shoulders or legs, a robe, a t-shirt, an evening gown that reveals your back, shoulders or neck can all be wonderful alternatives to traditional lingerie.
Stores such as Victoria Secret's, Anthropology, Free People, Shein, Nordstrom, LaPerla and many local boutiques with amazing lingerie. This is just a few ideas where you can find unique outfits for your session.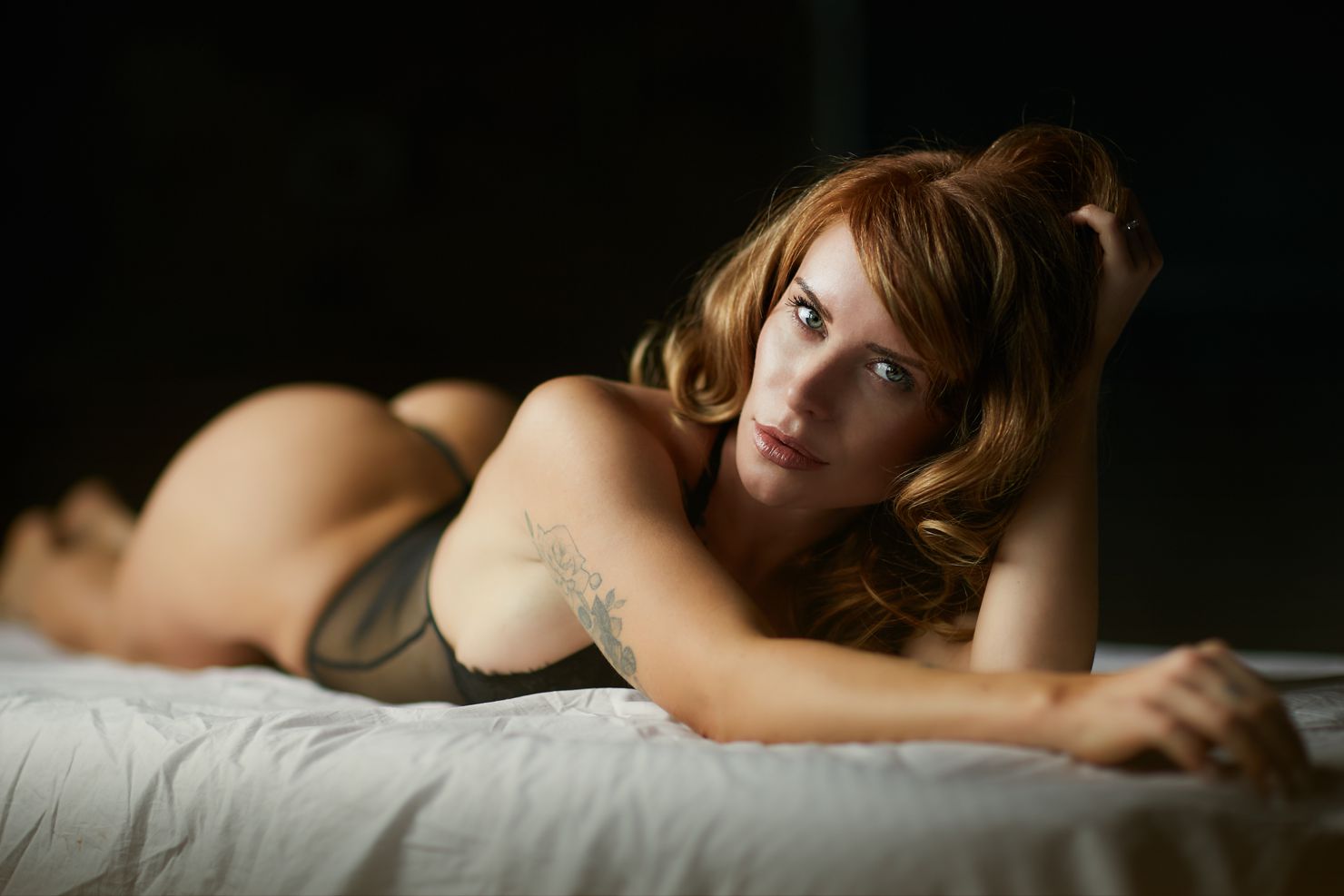 Do I have to bring a pair of high heel shoes to the session?
You may if you want to. Classic high heels in black or nude can elevate your look and typically work well with any outfit. But many times, clients choose not to wear shoes and that's completely fine too.
Can I bring props to the session?
The photographs I take of you are meant to be very classic and show the romantic, sensual part of you. For that reason, I strive to avoid any props during sessions.
Do all the sessions take place at your West Loop studio or do I get to choose the location?
While most sessions take place in our West Loop studio, you can actually choose an alternative location. A boudoir session can be done anywhere- on a beach, in a garden, at your home, in a hotel or an apartment- it is up to you what setting you are looking for. I have experience working in any of these settings.
I live outside of Chicago. Do you offer sessions outside of the city and if so, how would that work?
Yes, I do offer sessions outside of the city. There is an additional fee for commuting to Wisconsin, Michigan and Indiana. If you live out of state (other than WI,MI and IN) the fee would include the flight and accommodations. Please contact me to discuss availability for out-of-state sessions.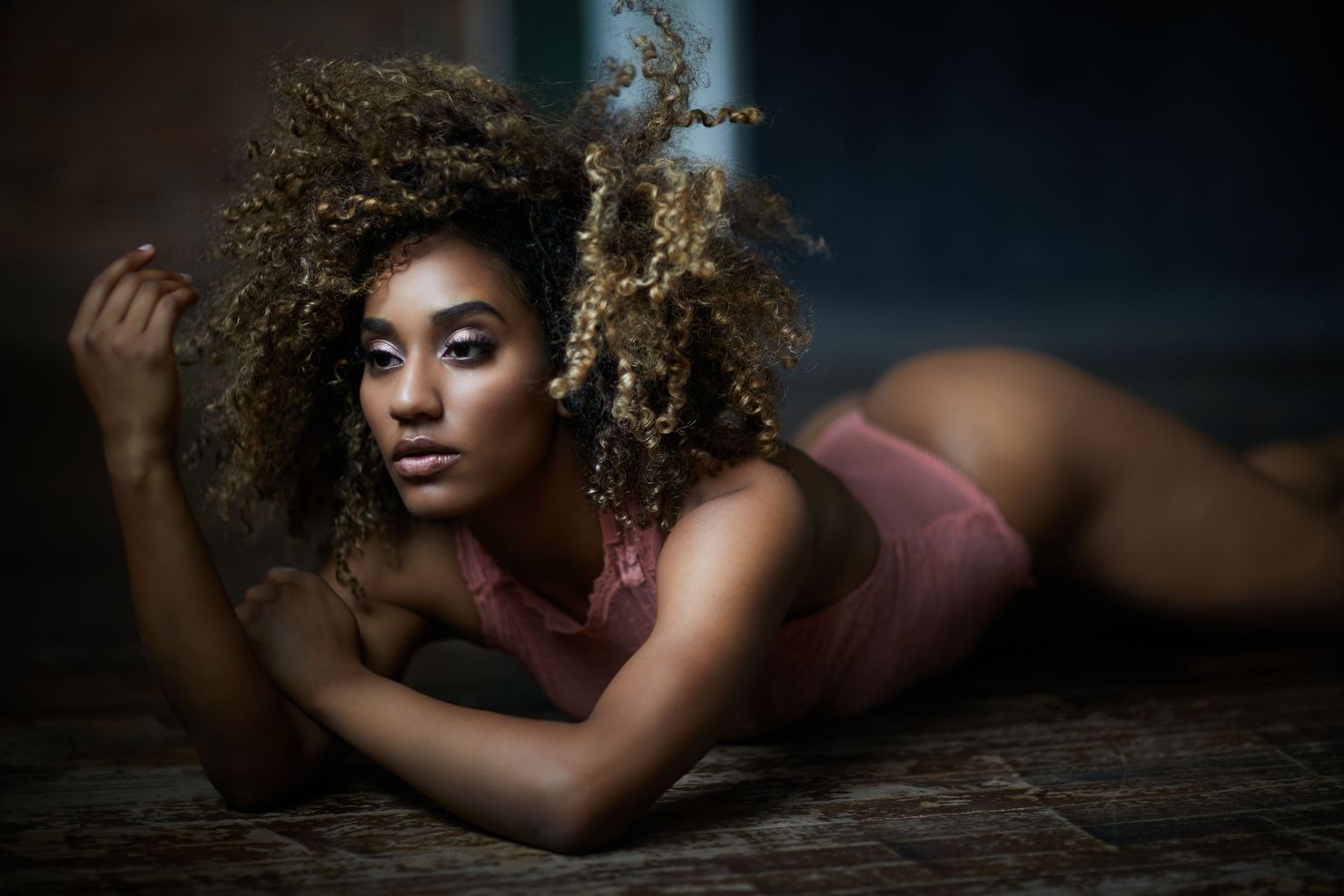 I would like to purchase a boudoir session as a gift for someone else. Do you offer gift certificates?
Yes, of course! Gift certificates are available. Please contact us with questions how to purchase one.
Can I bring a friend over to my boudoir session?
A boudoir session is a very special form of photography that requires focus and concentration on both sides. It has been my experience that additional people in the room cause distraction. Clients often feel timid in front of the camera when others are observing.

If you're totally comfortable shooting in front of someone, then bring them! I have a few guidelines for your guest if they do accompany to your shoot.
1. I ask for no cell phone photos taken during the shoot. During makeup and hair and in between looks is fine, just not when I'm posing and directing you!
2. Please let your guest know that they will not be able to help pose or direct you during the shoot. Leave it up to the professional, that's why you hired me 🙂
Who participates in the session?
During the actual session, there is only a photographer and the client. If you decide to get your hair or make-up in the studio, the artist would leave before the session begins.
Will my photos be made public?
No, we never publish our clients' photos unless we have an explicit approval and agreement from you.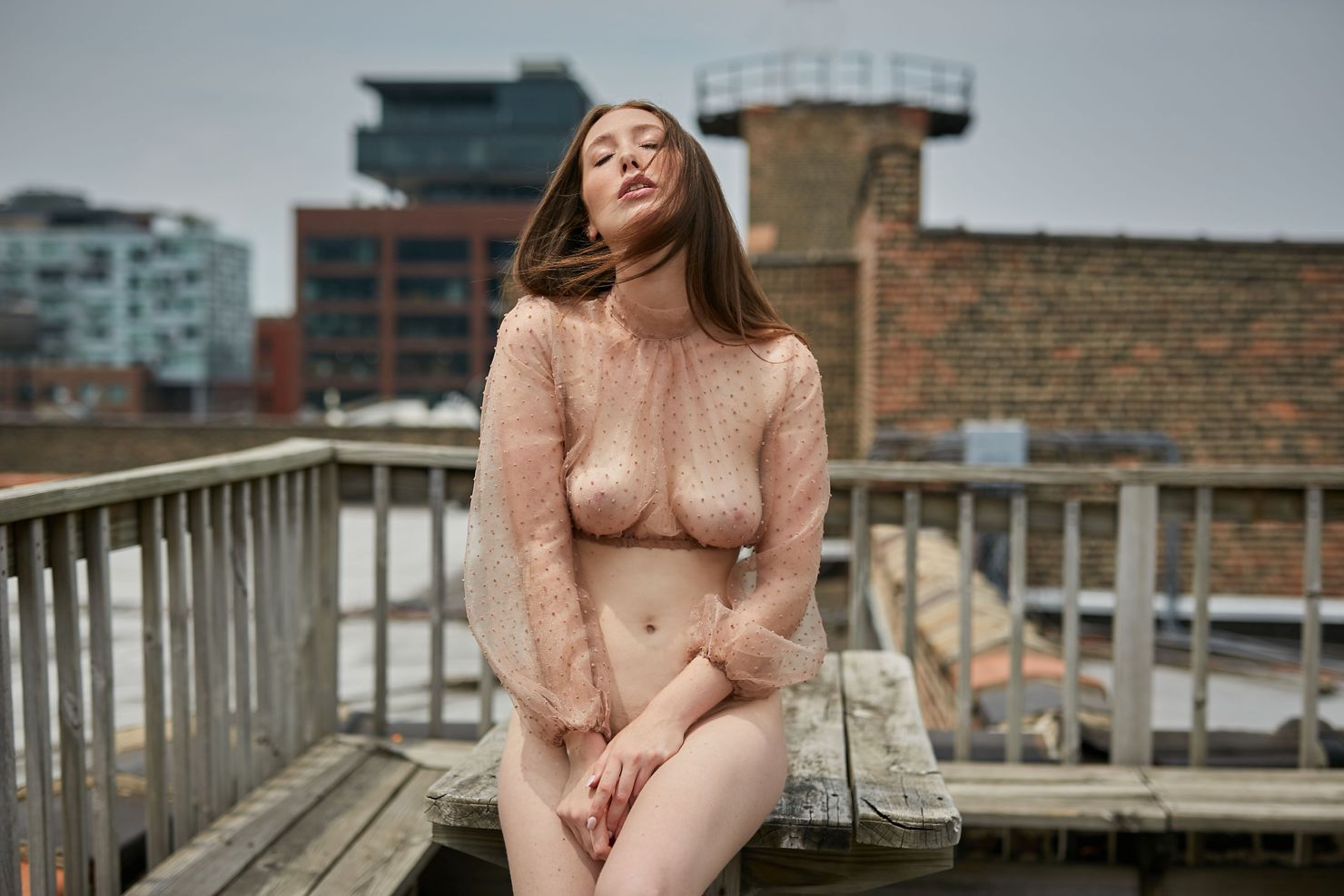 Do you have any suggestions as to how to make the best of the boudoir session in terms of preparation?
Yes! I have plenty of suggestions. Please use the following guidance to help you get ready for your boudoir session. It is a combination of commonly asked questions along with my suggestions as well as suggestions from make-up artists and hair stylists I have worked with.
1)

Wash your hair the day of or night before.
If you are going to have a professional hair stylist for your shoot, in order for them to work their magic, she needs to work with clean hair.
2)

Take care of your nails
I encourage you to consider getting a manicure/pedicure before your session. Nails are hard to photoshop and unfortunately are often forgotten about until the very day of the session. If you choose not to get your mani-pedi done, I would encourage you to come with clean, clear nails. You could even add a coat of Top Coat to add some shine.
3)

Drink plenty of water
Water improves your metabolism and hydrates your skin. Make sure the week of your shoot (or just as a general rule of thumb) that you're keeping the largest organ in your body happy and healthy!
4)

A tip for tired eyes
If you struggle with heavy under eye bags, one tip I learned to improve this is to put a mixture of coffee grounds and water onto your under-eye area. The caffeine in the grounds tightens the skin and helps reduce the puffiness.
5)

Activity
The best way to improve your skin's natural glow is by working out!

It will also improve your core strength and flexibility which is very helpful during photo shoots.
6)

Waxing
This is totally up to you what you feel comfortable with. If you chose to wax the bikini area, make sure to do it at least a couple of days before the session to allow sufficient time for any skin irritation to heal.
7)

Tanning
I strongly advise you against self-tanning. Self-tan sprays, gels and lotions that you can get in a pharmacy are known to smudge and look uneven on the skin. They also have that specific orange-like shade that looks unflattering in the pictures. If you have a chance to get some sun tan- that's great. Just be careful about tan lines. I also recommended tanning at a professional salon if you choose artificial tanning.
8)

Skin breakouts
Don't worry about skin breakouts or small bruises. Things like this are easy to photoshop.
9)

Other inconveniences
So you got your period. Do you have to reschedule or cancel your shoot? That's completely up to you. Some clients choose to reschedule while others keep their scheduled session and use tampons or undies that offer better coverage and comfort.

You know your body and your level of comfort during this time of the month.
10)

Lastly…
I want you to start your session relaxed and on time.

So the night before, take a relaxing bath and go to bed early after downing some water and moisturizing. The morning of, get your outfits ready, have more water, a light breakfast and relax.
I value your time and expect my clients to value my time as well. If you are running late, please notify me as soon as possible. If you are late more than 30 minutes we may have to reschedule the session depending on my other commitments that day.