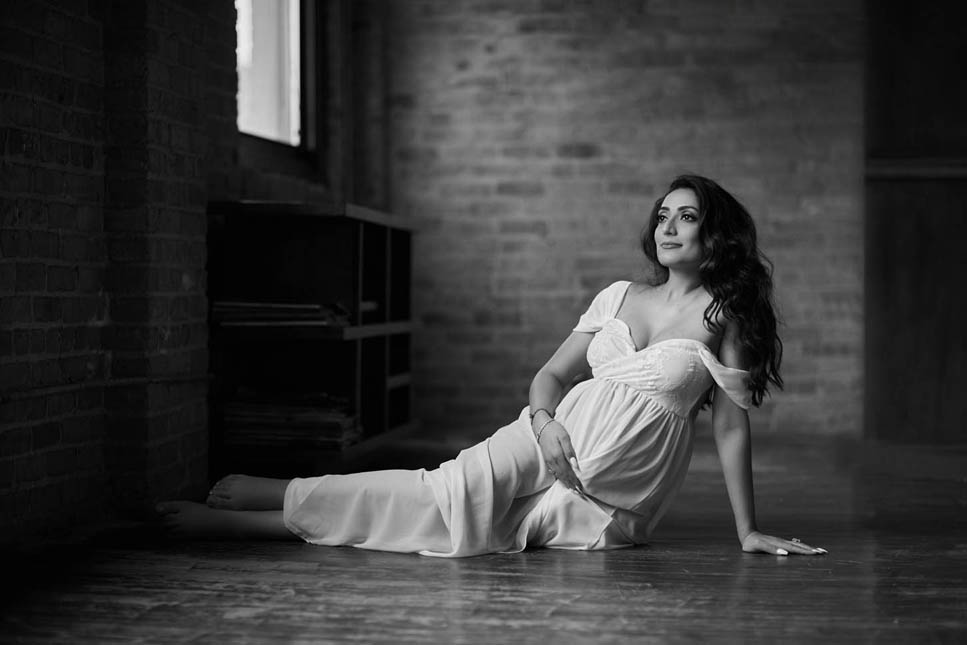 Chicago Maternity Photo Shoot - A Winter Edition in Millennium Park
L
Long before I became pregnant with my daughter Mila, I had envisioned a perfect maternity session for myself. In my mind, I created a picture of an idyllic landscape, rich in flowers and lavish greenery with a floral wren and flowing dress.
When I found out I was expecting and my daughter was due in May, I had to reinvent my vision of a maternity session because the original one became impossible to carry out due to the season.
Winter maternity session can seem challenging to some but they can also turn into the most magical and splendid experiences you can imagine.
Today, I want to share with you a glimpse of a couple of winter sessions that I had with my clients recently.
Winter photography can be very spectacular especially when there are favorable weather conditions. Maternity sessions done during this time are very unique. Fun and give a lot of opportunities to take unforgettable pictures.
You can create magical, almost heavenly images with a stunning winter landscape in the background. Depending on your preferences, you may choose more neutral colors for your outfit that will create a sense of unity with the surrounding nature.
Also you may choose more solid colors that will create a wonderful contrast between you and the background.
The ideas for a winter session outfits are endless and you can be very creative using items and textures you would likely not be able to use during other seasons. Faux furs, plaids, furry shawls and hats are only the examples that can be used in a session and turn you into a stunning snow queen.
Another advantage of the winter maternity sessions is the temperature. Colder temperatures seem to be more comforting to expecting moms rather than the heat and humidity of the late spring and summer. Keep in mind, that posing for an hour can be exhausting when it's hot and sunny outside and you have to endure increased swelling and fatigue that comes with higher temperatures.
Winter maternity sessions can be done in a rustic, nature-based setting or in the city. Chicago is one of those cities that offer a little bit of both. I have photographed moms-to-be in front of the frozen Lake Michigan with snowy trees on the side as well as in the beautiful, urban Millenium Park that offers spectacular vistas of the city. We can also combine the two if that's your preference.