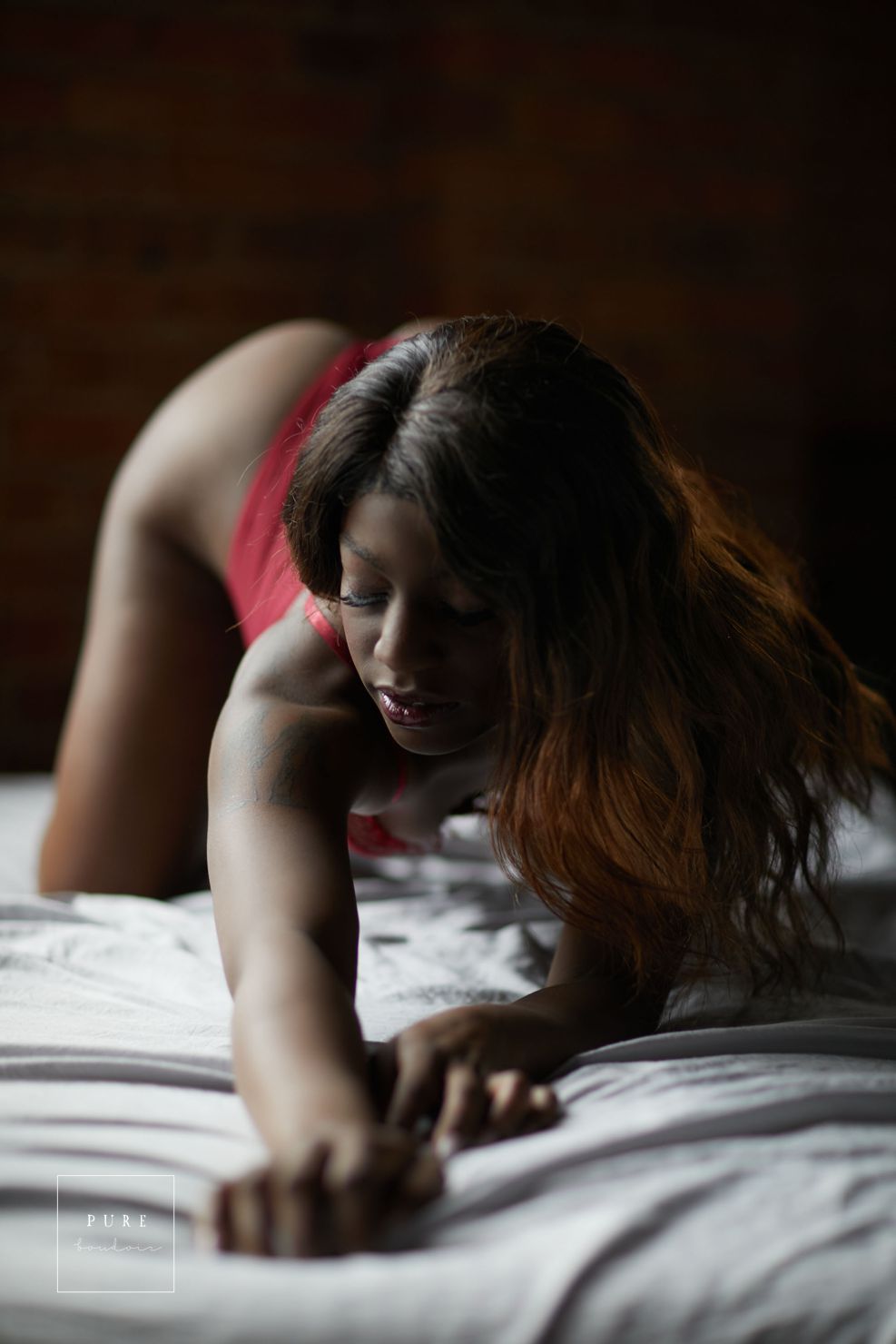 How to Find the Right Fit - Chicago Boudoir Photography
Boudoir photography is growing in popularity. Each day there are new ads advertising this increasingly trendy genre. Chicago itself has an impressive number of photographers offering their skills and experience in capturing female beauty and sensuality.
On one hand, it is wonderful that clients have a lot of options to choose from. On another hand, too many choices can be confusing and make the selection process more difficult.
The question is- how do you choose the right boudoir photographer if you have a hundred options? What do you need to look at and be cognizant of before you decide on a session with a particular photographer?
These are some of the things you should consider while looking for a boudoir photographer.
1. Artistic Style
Just like with any form of creative work, boudoir photography has different styles. Are you looking for something more kinky or classy? Is lighting important to you? Do you prefer high light, bright images or low light, moody photography? Make sure to look through the photographer's portfolio and blog photography carefully to see what style their work reflects.
2. Creativity
Some photographers are more "technical" while others are more creative and artistic. Look through their portfolio to see if their work is a little different with each client or if they repeat the same poses, angles, locations, lighting tricks with each and every client? Creative photographers will try to make this session unique to you, your preferences and personality.
3. Expertise
One of the most important things to look at is the professional expertise in boudoir. Does the photographer seem like a jack of all trades and their website offers engagement, wedding, boudoir, newborn and headshots photography or is the intimate photography their niche? Chances are that you will get better results with someone who specializes in this unique genre rather than someone who occasionally shoots boudoir among hundreds of other photos.
4. Location
Another thing to consider while looking for a boudoir photographer is the location of the shoot. Does the photographer shoot in a professional studio? At home? In a hotel? If they use a studio, what is like? Light and bright? Dark? Rustic? This will often tell you what kind of photos you can expect in that location. Also, does the studio have access to an outdoor space to diversify the shoot? Are there any other interesting places nearby that could be utilized if need be?
5. Gender
Because boudoir is such an intimate form of photography that is often revealing, you need to define your own level of comfort when it comes to the gender of your photographer. Would you feel comfortable posing in front of a male or would you prefer a female photographer?
6. Read the Reviews
Only after you had found a photographer who meets most or all of the above criteria, read their reviews online. What do other clients say about them? Are they professional yet personable? Do they promptly respond to emails and inquires? Were they satisfied with their experience?
Hopefully this is a helpful guide that will make your boudoir photographer selection process easier and more effective.