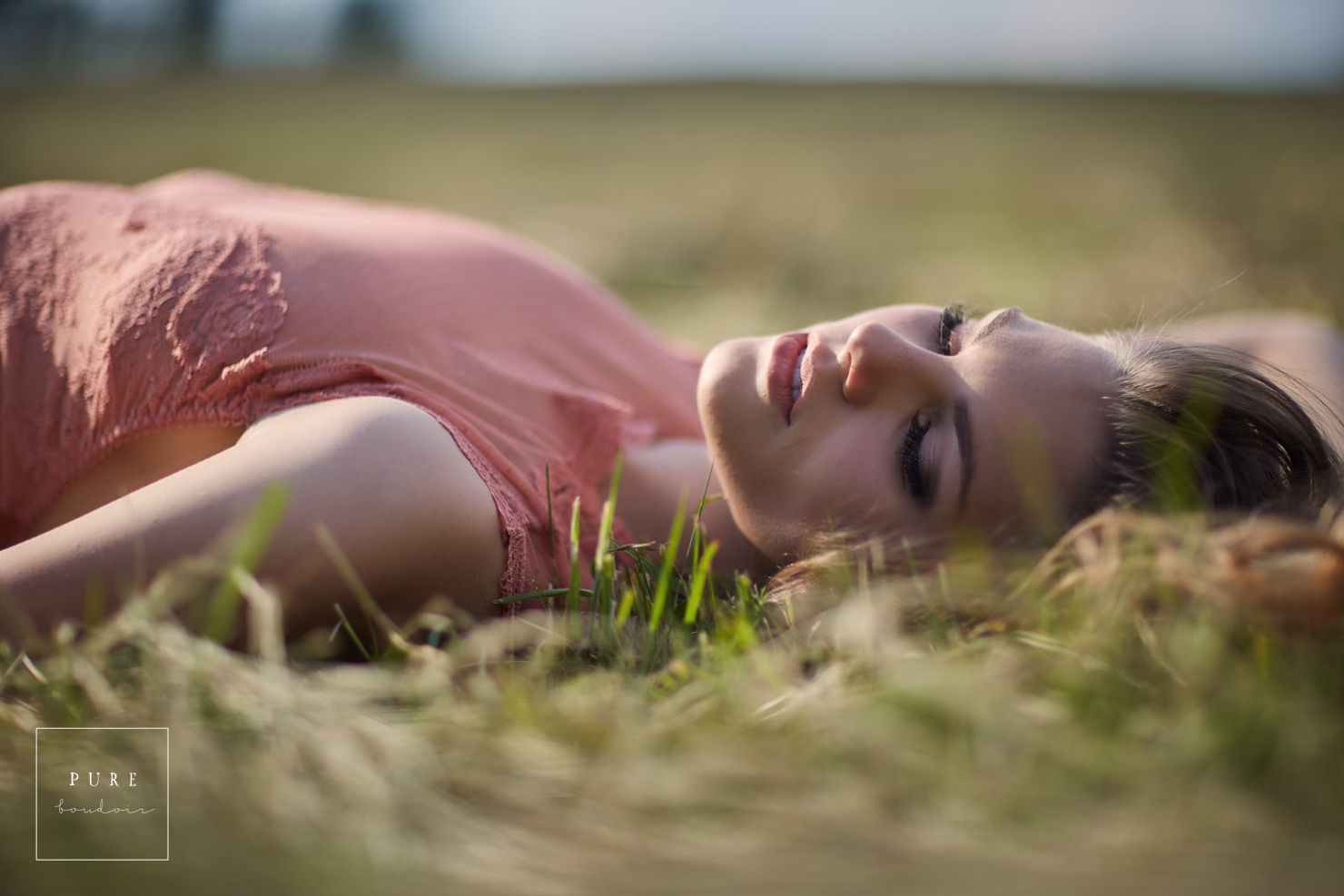 Natural Outdoor Boudoir Photo Shoot.
N
O
Outdoor Boudoir Session. Effortless Beauty in Natural Setting
.
Warm sunny days encourage outdoor boudoir sessions in their purest form- in the heart of nature. Dreamy summery settings provide a wonderful background for outdoor boudoir shoots. Today I am excited to share with you a glimpse of Magdalena's outdoors boudoir that I had a pleasure of shooting this summer during my recent visit to Poland.
I come from Masuria, a picturesque region in Poland that is famous for its countless lakes and forests. Finding a perfect location for the shoot was therefore very easy. Magda (my model that day) looked simply stunning and I could not be happier to have worked with her. Throughout the session I was amazed by her gracious, youthful appearance and how comfortable she seemed to be with her own body.
There is something very liberating about outdoor boudoir sessions. Natural settings encourage more natural looks. It is a great opportunity to embrace your beauty in its rawest, purest form. As I mentioned in my previous posts, naturally looking face with only minimal amount of make-up creates the unique sense of candid grace that looks absolutely beautiful in pictures. And this is the goal of this form of boudoir- to create a sense of effortless beauty.


Nature provides a sense of serenity and relaxation that often helps women feel more at ease during the shoot. It also creates a wonderful opportunity to immerse oneself into it, re-connect with oneself and bring out that genuine glow and sparkle of seduction.

Outdoor settings are also invaluable when it comes to natural light. Aside from the camera, the natural light is my very basic tool that I work with during sessions. It accentuates certain features, makes them more exposed while overshadowing things we want to hide. Sun rays provide a very unique, almost angelic ambiance that is very difficult to recreate in the studio. The summer breeze is another wonderful element that helps create a more dynamic outcome of the images.

Lakes, beaches, riverbanks and meadows- the list of possible scenery is endless when it comes to outdoor boudoir. They all create a very romantic, rustic-like ambiance that is easily reflected in the pictures and perfectly supplement your innate beauty.
Chicago and vicinity offers an abundance of picturesque locations that we can transform into your intimate scenery for boudoir. I invite you to take full advantage of the gorgeous summer days and reward yourself with a romantic photo session in a natural setting.